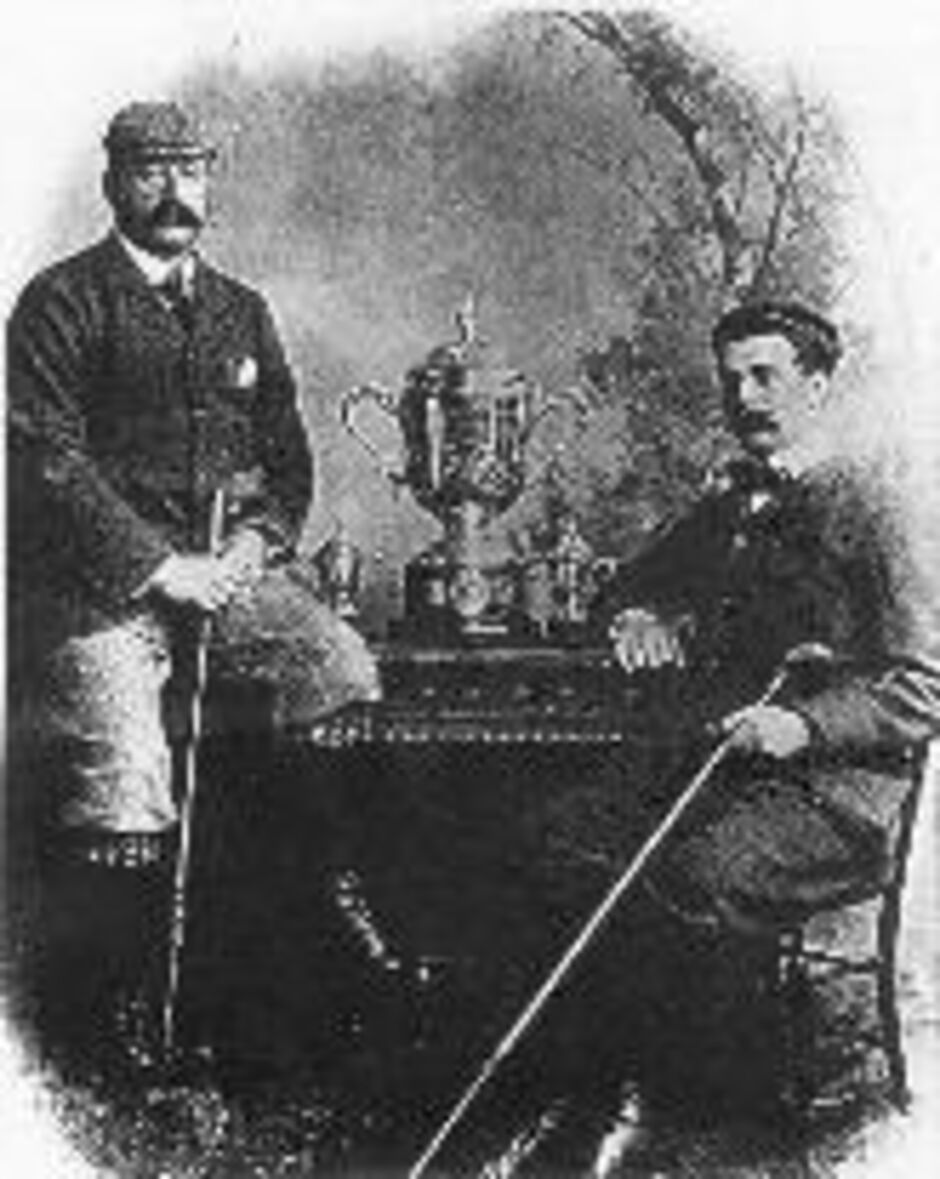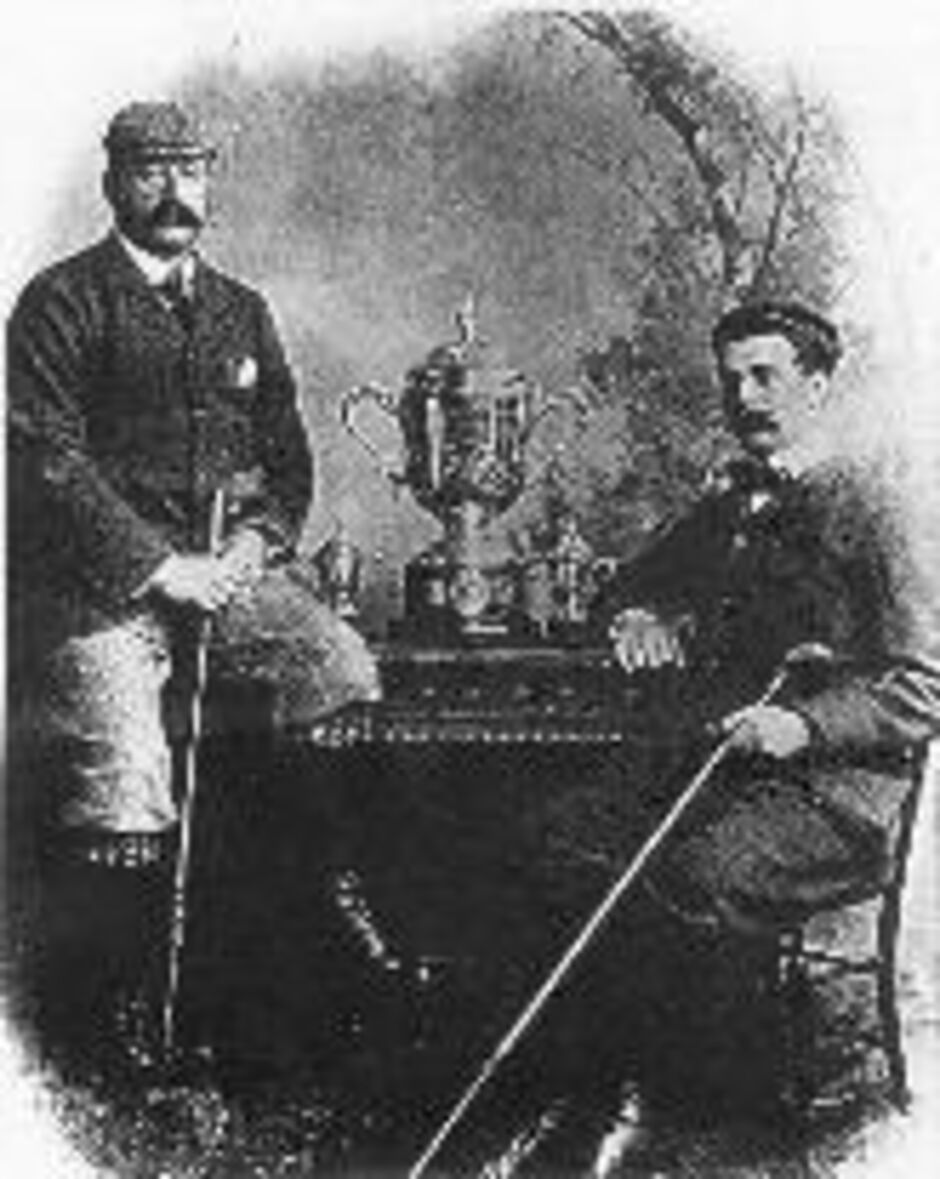 The First Winners

The Houldsworth Cup Competition in its first year was held at Timperley Golf Club and the winners were D G Schofield and Dr J Howie Smith members at Disley Golf Club.

The Cup was presented in 1897 by Sir William Henry Houldsworth Bart,
who was a Member of Parliament for North West Manchester.

Sir William was a well known business man and golf was his main hobby.